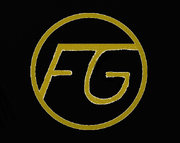 Katherine Matheson

Name:

Katherine Matheson

Alias(s):

No information

Age:

18

Gender:

Female

Powers/Abilities:

Panmnesia

Relatives:

No information

Associations:
Appearance
Edit
Katherine Matheson is the oldest of the group at 18. She has straight, red-velvet colored hair that's falls past her shoulders. Katherine has dark brown eyes, pale skin, and a relatively clear complexion. She is about 5'4, on the thinner side, and slighter muscular (more so after the group begins hero work). She has her ears double pierced and has a small stud nose ring.
Katherine's superhero outfit consists of: A silver bodysuit (long sleeved and zips up to her neck), dark blue elbow length gloves, light blue knee high boots with dark blue soles, a belt (the squared pattern alternates light blue, to dark, to light again), and a solar powered energy blast gun (of her own design). She also has her hair pushed back with a dark blue headband.
Powers & Abilities
Edit
After the bunker explosion, Katherine discovers she has the ability of Panmnesia. She can perfectly recall anything and everything she has ever seen, heard, read, or done after she gained this ability. Her overall physical strength, speed, stamina, flexibility, and endurance have also been improved, to where she can hold her own in an ideal situation.
Personality
Edit